Austria Fans' Embassy operated by Fairplay  
Fairplay is an initiative for diversity and anti-discrimination that was established in 1997 in the course of the EU-Year Against Racism. It was supported by the European Commission and the Austrian Ministry for Sports and it is co-funded by the Austrian Football Association (ÖFB) and Austrian Development Cooperation. Since then, Fairplay has organised activities against discrimination in Austrian football and sport in cooperation with associations, clubs, fanclubs, and migrant and youth organisations. Fairplay also focuses on public and education projects in sport and development. In addition, Fairplay operates the Austrian Fans' Embassy.
Website: www.fairplay.or.at
Twitter: @fairplayVIDC

Belgium Fans' Embassy operated by 1895 Fan Club

In December 2010, the Belgian Football Federation reached an agreement with the National Federation of FNS Supporters as part of an organisational collaboration. In the summer of 2011, an agreement was reached for the creation of a global supporters' club. Since November 2011, they have been responsible for the operation of the 1895 Belgium Fan Club within the Football Federation. The official name 1895 Belgium Fan Club refers to the year of the founding of Belgian FA.
The 1895 Fan Club operated a Fans' Embassy at UEFA EURO 2016 and the 2018 FIFA World Cup in Russia. They provide a support service for all travelling fans and are recognised among the Belgian's international fans. The 1895 Fan Club have been members of FSE during this period and support many of its other programmes.
1895 Official Belgian Fan Club 24 hour Helpline: +32 478 1895 00
Email: 1895@rbfa.be
Website:
NL: www.rbfa.be
FR: www.rbfa.be
EN: www.rbfa.be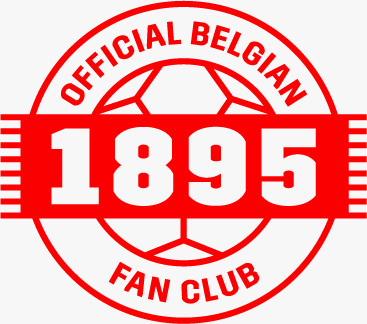 Croatian Fans' Embassy
The Croatian Fans' Embassy (CFE) is an umbrella platform for Croatian fans who follow national teams. It consists of three concepts: a mobile contact point; a loyalty program for fans of the national team; and Mi Croats fan club. The size, strength and unity of this unique organisation of Croatian fans is recognised by Croatian sports federations and wider society.
The mission of CFE is to enable all Croatian fans to join a unique, official and recognised fan community regardless of age, gender, nationality or affiliation differences. Our aim is to create and promote a healthy and positive fan culture, and fair play in the stands.
CFE promotes the principles of affirmative values in sport and continuously works to educate younger fans. Positive activities and projects are initiated and administered in cooperation with official sports federations and relevant institutions.
Email: info@cfe-mihrvati.hr
Website: www.cfe-mihrvati.hr